Oshkosh Corrugated

Box Manufacturer
Oshkosh Custom Corrugated Packaging & Shipping Solutions
What can Nelson Container do for your dynamic product demands? We can streamline your packaging process, opening your business to new opportunities for growth and expansion.
Milwaukee's central location in the US makes it a great place to manufacture dynamic products and ship them countrywide or worldwide. This is why Nelson Container established itself just outside of Milwaukee, in Germantown, just 1 hour away from Oshkosh.
Responding to demand volatility and shortening response times are how local businesses can skip the race to the bottom. Nelson Container is here to make sure your packaging moves as quickly as you do.
Shipping Box Options
Whether you know the box dimensions you need and are looking for a manufacturer or just have the product and are looking for the best shipping solution, we are here to help. We are able to make any box to your custom dimensions to keep your products safe during shipping from your business to the destination.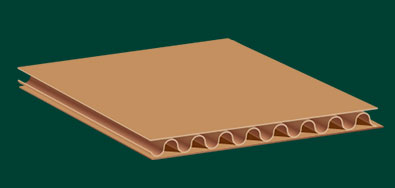 Single Wall Boxes
Max suggested load
120 lbs.
Edge Crush Test
26-55
Mullen
150# - 350#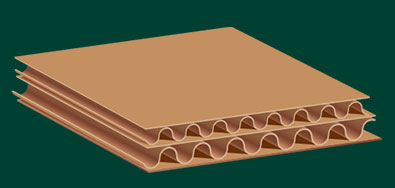 Double Wall Boxes
Max suggested load
180 lbs.
Edge Crush Test
48-82
Mullen
275# - 600#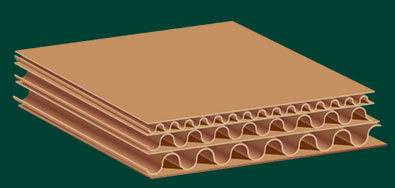 Triple Wall Boxes
Max suggested load
300 lbs.
Edge Crush Test
67-120
Mullen
700# - 1300#
Recycling Cardboard Boxes and
Corrugated Packaging in Oshkosh, WI
Oshkosh Paper Salvage Co.
1860 Harrison St, Oshkosh, WI 54901
100% Recyclable Materials Used
Both our business and business models are 100% sustainable since both are based on efficiency. Our entire industry is based on recyclable materials, but so many companies are wasting time and space in their manufacturing process.
We employ quick response manufacturing (QRM) techniques, which add to the principles of just-in-time (JIT) and lean manufacturing, to achieve production exactly when you need it. No sooner. And definitely no later.
This technique helps to make Nelson Container as efficient as possible and reduce costs for the entire supply chain.
You can recycle corrugated board, but time lost is time wasted.
Switching to Nelson Container for
Packaging is Right for Your Business if:
Custom Engineered Packaging Solutions
Fact—Nelson Container reduces lead times and improves turnaround times for your business.
Fact—you'll be able to meet your clients' needs in a more timely manner when you partner with Nelson Container for your high-value, wholesale product packaging requirements.
Learn more about our corrugated packaging options:
Single Wall Boxes Double Wall Boxes Triple Wall Boxes
Don't just wait around for shipping solutions to hit you on the head. Think outside the box. Think Nelson Container for your dynamic shipping needs.
Learn Why We're Better Custom Package Design Contact Nelson Container
Inner Foam Packaging Protects Your Products
At Nelson Container we offer a number of protective foam packaging options to keep your products safe. The type of foam used in your packaging depends on what you are looking to ship. Convoluted (egg crate) is great for keeping fragile products safe during transit due to its shock absorption properties. Another common type of foam inserts is anti static foam, primarily in shipping sensitive electronic products to provide added protection while mitigating the risk of static electricity causing damage to the electrical components.
Close Proximity to Oshkosh Businesses
Nelson Container's plant in Germantown is just 1 hour away from Oshkosh. The close proximity of Nelson Container to you, a possible business partner, is a major benefit. With less space between us and you, there's proportionally less risk of anything deterring you from reaching your business goals.
The short distance also helps to reduce lead times and calms any scenes of bedlam your warehouse may resemble. Once you have your packaging, your products can finally leave your warehouse, freeing up space for you to take on new projects and conquer new markets.
24-Hour Turnaround Times
We get your packaging to you fast. Our business day starts at 4 in the morning, allowing us to get your order, process the specifications, set up our machines, and completely manufacture your packaging almost as soon as you thought to order it. That's fast.
Starting our business day early means we can schedule more ship-out times, and have orders arrive at your business' door before tomorrow is through. Our drivers are always safe, both on the road and in receiving areas. You're not going to have to wait an extra day because a driver got in a collision. After all, transportation is a large part of reliable shipping solutions.
Vendor Managed Inventory (VMI)
Vendor managed inventory does not mean we keep track of how many Snicker's bars you have left in your vending machines. We don't keep track of everything in your inventory; only the things we need to be aware of in order to get your packaging to you at the right time.
When is the right time? When your products are done being produced. If you don't get those things out of your warehouse right away, they're only taking up space that could be used for other inventory.
VMI is an essential part of our quick response manufacturing system, which we've enacted throughout our entire business and extended to those businesses with whom we partner. If Nelson Container isn't able to schedule our manufacturing in cooperation with our partners', the system works less efficiently, slowing turnaround times and lowering bottom lines.
QRM and Nelson Container Help You:
Reduce overhead costs
Clear space in your warehouse
Reduce your impact on the environment
Almost eliminate lead times
Quick response manufacturing (QRM) is great for your business as well as ours.
The Beast Builds
Bulk Corrugated Shipping Containers
Our largest box making machine, a jumbo folder/gluer, allows us to create corrugated boxes in bulk faster and cheaper than anyone else in Oshkosh. Newly designed packages have a lead time of 48 hours and repeat packages are down to an astounding 24 hours.
Each corrugated box order is made to your exact specifications. We are able to use whatever types and grades of materials you need, with either stitched or glued joints to package your products.
Pre-Assembled Packaging
Nelson Container has workers who specialize in package assembly and ship completed boxes to your warehouse or production room floor. When your packaging is complicated, requires taking the time to fold and insert one piece into another, or just isn't something you want to have your workers assemble, we do it for you.
Pre-assembling your packages saves you time and money. Your workers can continue working on what they do. We continue to work on creating the fastest and best packaging available. And the rest of the supply chain continues doing what they do best—supplying.
Difference Between
Corrugated Packaging and Cardboard Boxes
"Cardboard" is used to refer to any kind of flat paper packaging. Most of the time people say cardboard when they mean corrugated. Corrugated can be identified by the unique "fluting" between flat layers which gives every packaging solution we create more volume while offering much more support. You're probably looking for corrugated, not cardboard.
Check your lead time