Wisconsin

Corrugated Box Design Services

Nelson Container designs custom B2B packaging for companies with unpredictable orders of high-value products in need of agile package manufacturing.
Every Box is a Custom Box
At first glance, most boxes are four walls with a top and bottom with a single wall, double wall, or triple walls for added strength. It's when you open the package you see evidence of the engineering genius put into packaging the product.
When our package specialists get the specific measurements (dimensions, weights, etc.) of your product, they analyze a variety of metrics to determine the best packaging solutions to keeping your product safe.
Even if two products look the same on the outside—shape, height, length, width, weight—the products' insides may be different, and the internal design of the packaging must be specified. Their balance points may be incongruous. At Nelson Container, our engineers take every factor into account to customize packaging solutions for your requirements in the most cost-effective way possible.
Corrugated Box Design Process
Before creating your custom box we analyze the product's size, weight, shape and center of gravity to identify and prevent any issues that could arise during the shipping process. After this initial research process, we begin the three-step sample production process.
Packages are designed with CAD software
A CNC machine accurately cuts a sample
These sample designs are saved for future use enabling us to provide a 24-hour turnaround time for repeat orders. Our thorough testing process and fast turnaround times are only a few of the reasons our partnerships with businesses in Wisconsin and surrounding states like Illinois and Minnesota are so successful.
We Offer Safe Transit with
Custom Package Design
At Nelson Container, you come to us with a need for custom B2B packaging design, and our engineers develop unique packaging solutions based on your product's specifications:
Solid exterior packaging guards your product against the elements
Protective interior inserts strengthen your packaging and protect your product
Timely deliveries keep your company on track to succeed
Quality merchandise at wholesale prices
Foam Packaging Solutions in Bulk
Using foam inserts in your packaging will keep your products safe and secure during travel and storage. Made with a grooved pattern, these inner packaging supports offer a cushion against shock and impact. Adding more support on the sides of the container increases safety and security over foam packaging inserts alone. Utilizing the lightweight foam material, our packing inserts are great for bulk shipping on a budget. Ship with ease when you add foam insertions to protect your products.
Custom designed inner packaging is a large part of what makes us reputable and successful as a business. Anyone can put your product in a box. Nelson Container makes absolutely sure your product won't be damaged while it's inside the box, and we get those boxes to you fast.
Custom Printing on Shipping Boxes
When you partner with Nelson Container to design your boxes we handle printing important labels and information directly onto the box. These labels and pictorials are important to ensure the safe handling of your products during the shipping process. Common things we print on boxes:
Logos
Handling instructions
HAZMAT labels
Containments (SKUs, quantities, bar codes, and more)
Types of Corrugated Shipping Boxes
Theoretical Board Efficiency Chart

| Style | International Fiberboard Case Code | Preferred Ratio – L:W:D |
| --- | --- | --- |
| RSC | 0201 | 2:1:2 |
| Telescope HSCs (0200) | 0320 | 2:1:1 |
| Telescope CSSCs (0204) | 0320 | 1:1:1 |
| CSSC | 0204 | 1:1:2 |
| Telescope Trays | 0301 | 1:1:0.25 |
| Full Overlap | 0203 | 2:1:4 |
*Flute profiles and the adhesives we use are both important parts of our corrugated package design choices
Multiple walls act as a buffer between the product in the packaging and its external environment, which may be extreme temperatures, humidity, winds, other tumbling packages, etc.
Most Common Corrugated Board Flute Types

| Flute Type | A | B | C | E | F |
| --- | --- | --- | --- | --- | --- |
| Flutes/Foot | 33 | 47 | 39 | 90 | 125 |
Nelson Container combines flute profiles when necessary to achieve just the right amount of strength without having to waste material. This ensures you get the best packaging solutions for both your dollar and unique needs.
Flute Profiles and Walls
Flute profiles, walls, and the adhesives we use are all important parts of our corrugated package design choices. If a product is heavy, easily tipped, likely to be jostled during transit, or has points jutting out in various directions, choosing a double or triple-walled packaging is preferred over single-walled.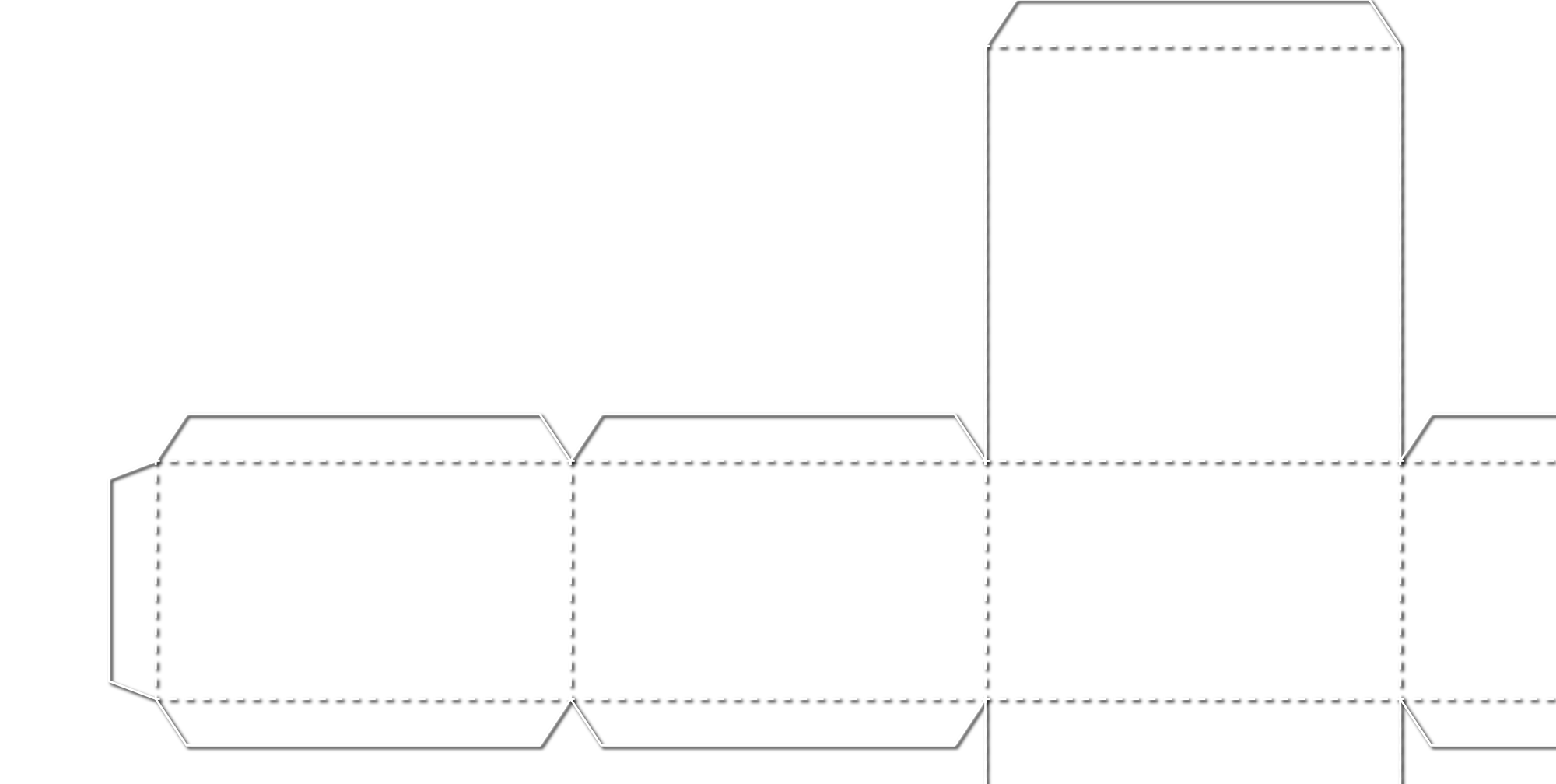 Most Common
Box Styles and Uses
A box is a box is a box, right? Wrong. There are many different types of boxes with varying strengths and usefulness for different products and methods of transport. The time an item sits in transit, the climate it will be exposed to, the type of transportation, and many more factors go into the choice of which kind of box to use and how to support each box's weak points.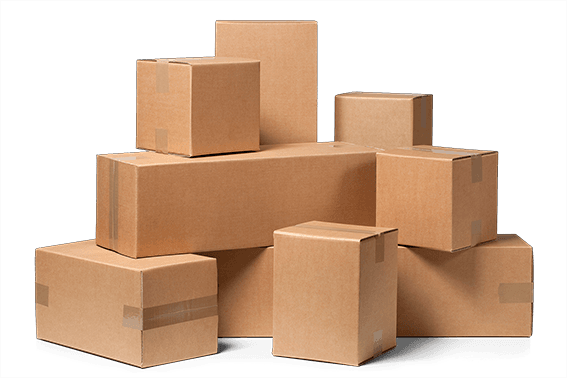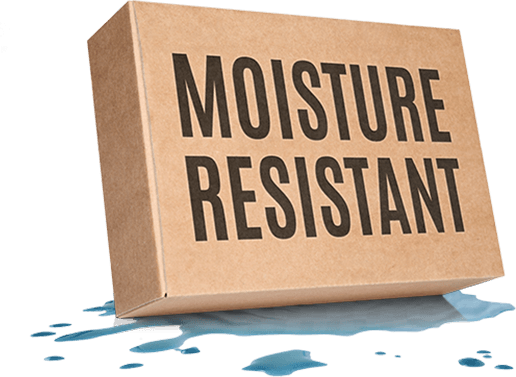 Specialized
Moisture-Resistant Adhesives
Some of the adhesives we use to keep our packages together are starch-based. Adhesives made using starch as a base aren't particularly conducive to holding together in the presence of moisture. When we anticipate a package may encounter high humidity or other forms of moisture during transit, we switch to either a Moisture Resistant Adhesive (MRA) or a Water-Resistant Adhesive (WRA). The former is better suited for high-moisture environments and very brief, direct exposures to small amounts of liquids. The latter is rarely necessary, yet is useful for when we anticipate a package may be entirely submerged in a liquid.
Rapid Transforming corrugated
Low-Volume per SKU, No Problem
Nelson Container specializes in rapidly transforming corrugated boards and other materials into your custom business-to-business transit packaging. Our machine operators are able to change the settings on their machines very quickly, allowing us to accommodate low-volume per SKU orders especially well. Our QRM manufacturing process allows us to pass on the cost savings of wholesale pricing to our customers.
Effective communication is one of Nelson Container's strengths. Interactions and invoices are easily understood and processed with the help of our online ordering system, eKban. Even if you change the specs of your product at the last minute, we change our design to meet your new requirements. Eliminate unnecessary overhead and mitigate the risk of on-time delivery failure. Choose Nelson Container as your full-service corrugated packaging manufacturer.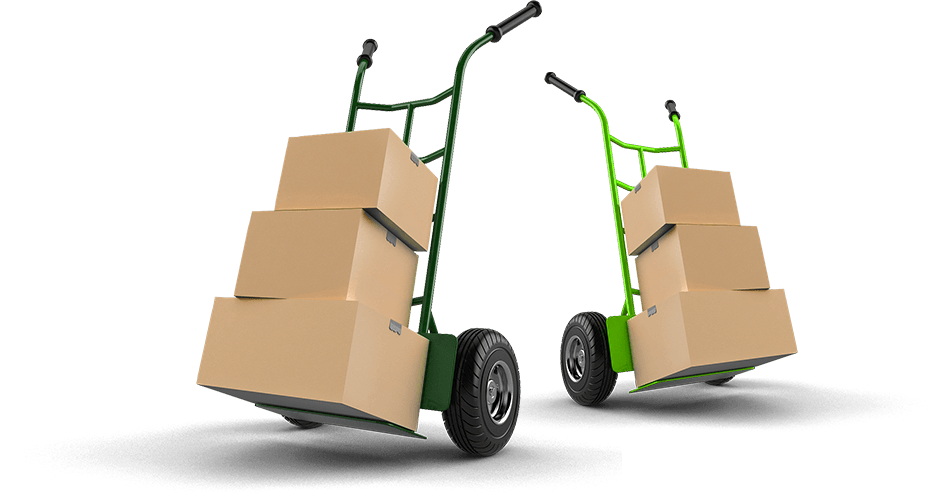 Need Jumbo Boxes?
The Beast is Ready
If you have large products to ship, Nelson Container has just the equipment to build an ideal shipping solution in 24 hours. Our Jumbo Flexo Folder Gluer machine (aka "The Beast") enables us to produce large to jumbo-sized boxes with single to triple wall corrugation.
You might think custom-designed Jumbo-sized boxes would take longer to produce. Not at Nelson Container. We're known for short lead and setup times, and our Jumbo boxes are no exception. The average lead time for a new package design is just 48 hours, while repeat orders can be completed in 24 hours.