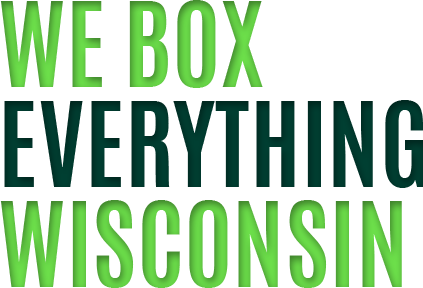 Corrugated box designers & manufacturers in Wisconsin
CALL US FOR SOLUTIONS! 800-261-7007
See what we can do for you
Check your lead time
Who We Are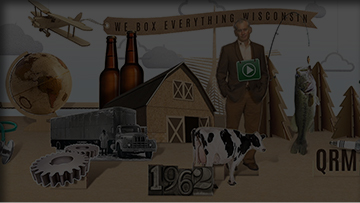 What We Do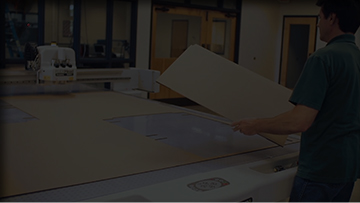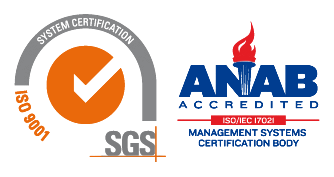 So much more than cardboard boxes
Corrugated Package Design
What you may think of colloquially as cardboard boxes is a total misnomer in the industry. Cardboard is flat. Corrugated is layered in a variety of ways for support and rigidity. The type of corrugated packaging you need depends on how much protection your product requires.
Nelson Container designs custom corrugated boxes around your unique products. We create boxes with single, double or triple walls of any flute size or configuration. Our container designers can add reinforced joints, handles, larger flaps, protective inserts, and any other customization.
Whatever it takes to get your product to its destination safely, Nelson will design and manufacture the packaging to make it possible.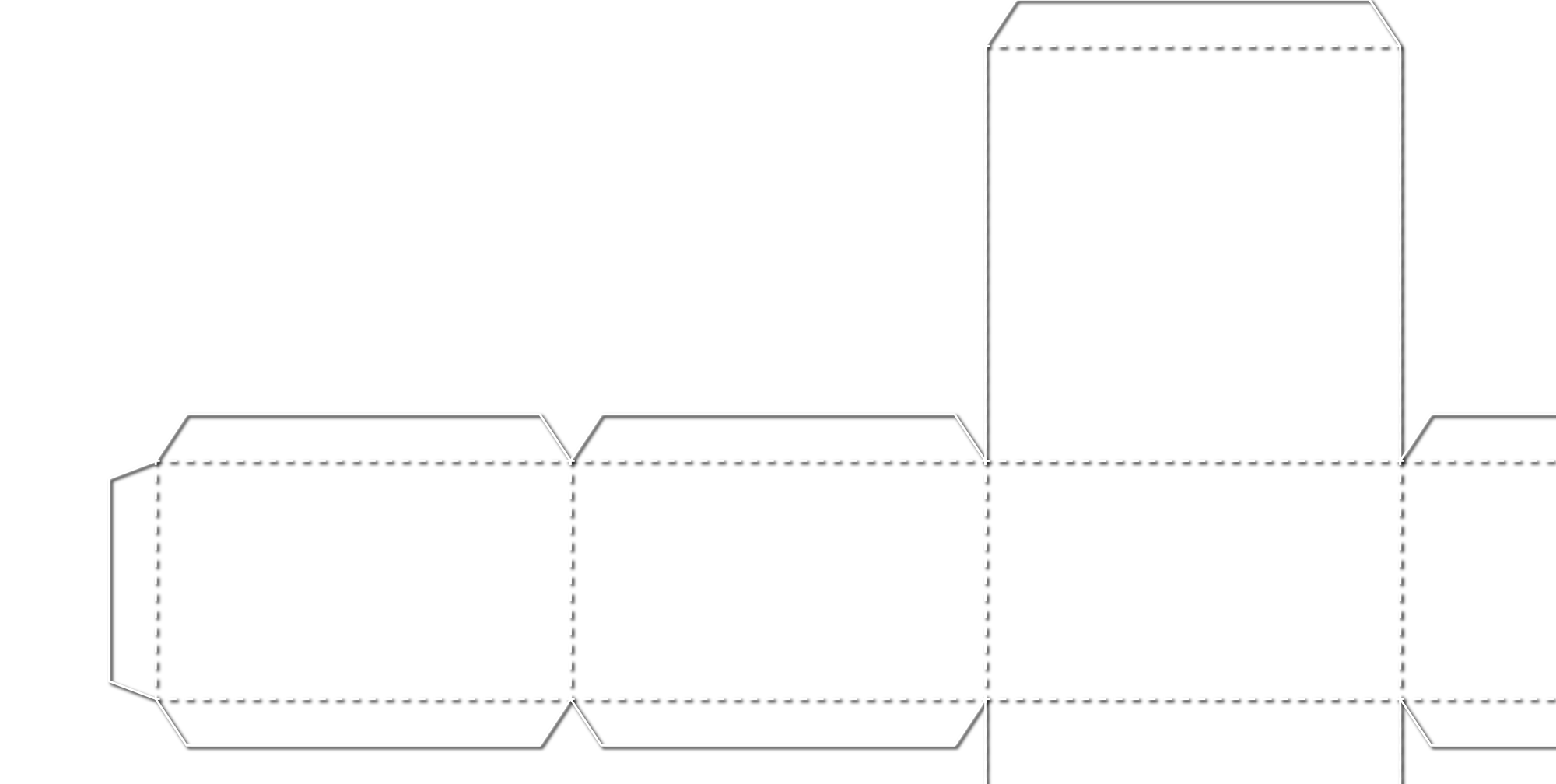 Corrugated Manufacturing Jobs
The package industry isn't going anywhere: job security
We believe that people are critical to our business success. Our employees are our most important asset and, as such, are the most important investment we can make.
Nelson Container is a manufacturer, functioning essentially as a job shop. Operating a 100,000 sq.ft. facility built in 1995, the company serves a customer base shipping globally and manufacturing locally.
Currently Hiring
Office Administrator: View full job description.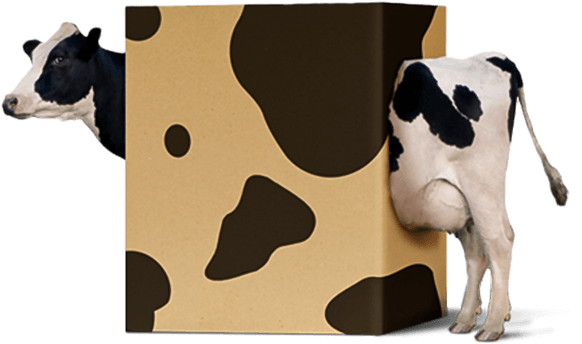 Since 1962
We box everything Wisconsin
Nelson Container is the best corrugated packaging designer & manufacturer in Wisconsin for high-value, dynamic products on a tight production schedule. Our sheet plant, design facility, and testing equipment let us deliver complete packaging solutions.
Every edge counts in the highly competitive global marketplace. We've been developing strategic packaging programs for enterprises in Wisconsin since 1962.
We don't just provide well-designed custom packaging. We mitigate risk in your product delivery cycle to enhance your company's value and relationships.
You're here because a packaging manufacturer failed you, and it hurt your bottom line. Failure ends with Nelson.
Corrugate, no cardboard
Reliable global shipping solutions
Nelson Container has developed strong, long-term relationships with Wisconsin businesses in nearly every industry. Our success comes from manufacturing best practices, continual improvement, and innovations in corrugated (not "cardboard") packaging.
Our clients appreciate our commitment to excellence, reliability, and exceeding expectations no matter the volume of the contract.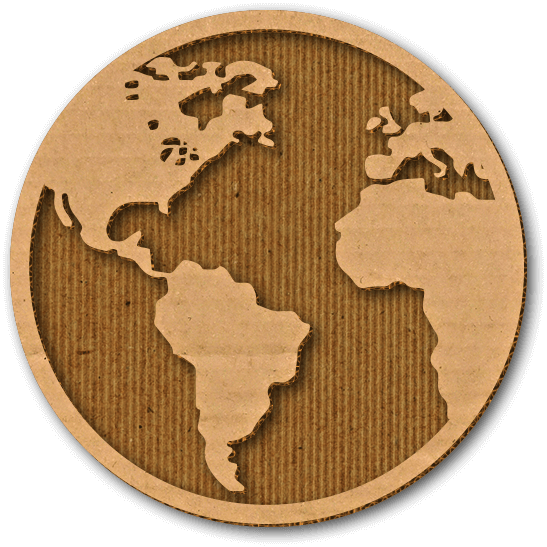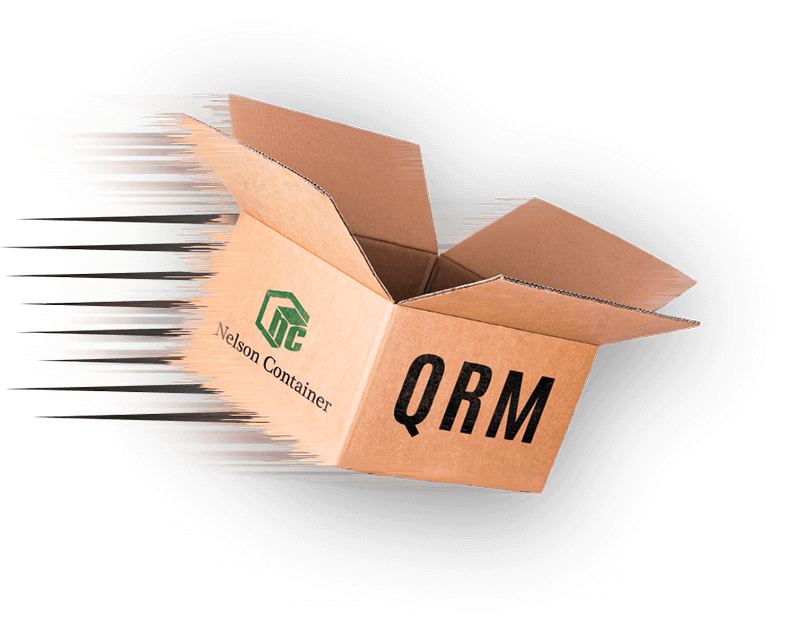 Wisconsin's
Quick response box manufacturer
Customers love our ability to quickly design and deliver functional packaging solutions allowing them to ship:
High-Value Products
Low Volume per SKU
Dynamic Products
A Global Market
If any of these describe your market, you need Nelson Container.
We meet dynamic demand with QRM (Quick Response Manufacturing). Nelson was an early adopter of QRM when it was developed at the University of Wisconsin, Madison. Nelson Container uses QRM and Lean principles to provide dependable Just-In-Time packaging solutions to Wisconsin businesses shipping products globally.
Work with us
Custom box manufacturing services
Nelson Container protects both your products and your production cycle. We succeed when you succeed. Work with us.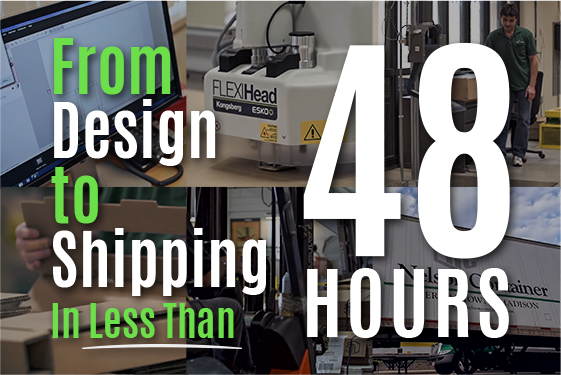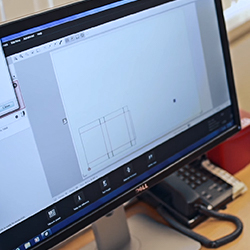 1

Boxes go
from design...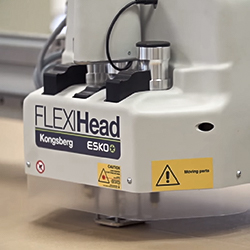 2

To Rapid
Prototyping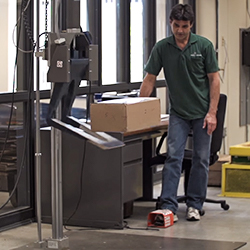 3

To I.S.T.A
Testing...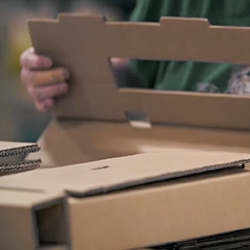 4

To cutting, folding & gluing...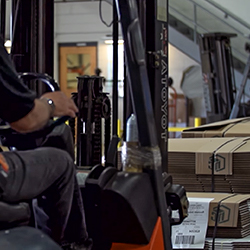 5

To
unitization...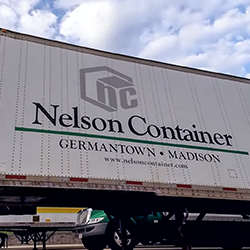 6

To shipping in
less than 48hrs!
New designs take as few as 48 hours to produce and ship from our facility. Reordered box designs ship in less than 24 hours.
Serving Wisconsin, Illinois and more
Markets & locations most often served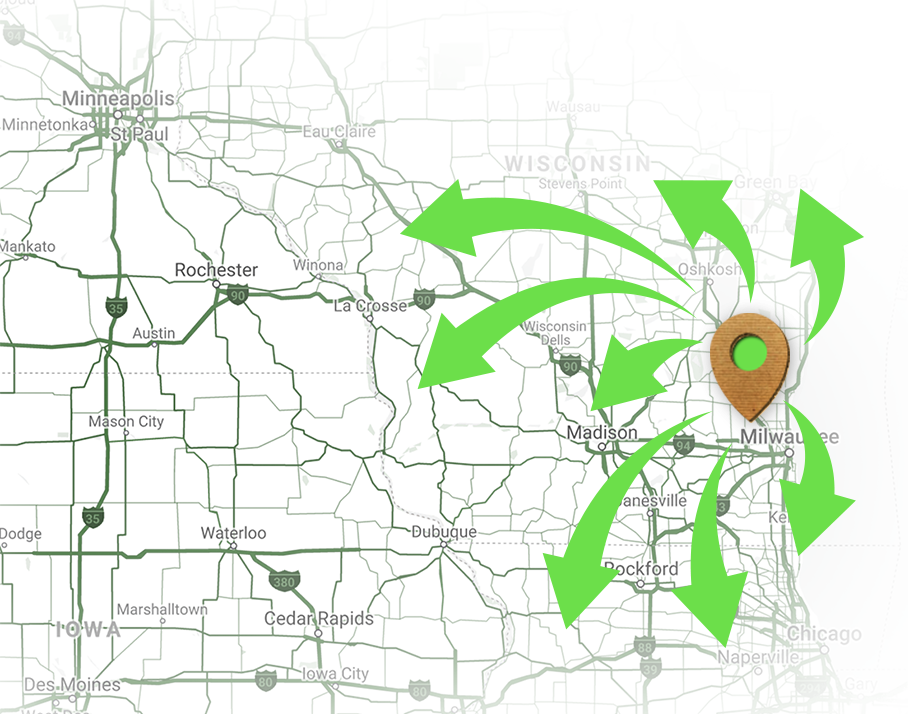 Meet the beast!
Bigger, better boxes faster
Nelson Container knows big things sometimes come in big packages, so we added a machine to meet your large-scale, custom packaging needs.
1st Time Designs
48HR average turnaround
(from initial design approval)
Concept Design
Prototyping
In-House ISTA
Productions
Unitization
Delivery
Repeat Orders
24HR average turnaround
(Average based on material availability)
Maintain you Supplier-Buyer relationships
Confidently meet tight deadlines
Free up resources for reallocation

Additional
Package manufacturing services
If you need anything else related to packaging and shipping, call or contact Nelson Container online. We develop a deep understanding of our clients' needs, so we can exceed their expectations again and again. If you need something we don't offer, we'll find someone who offers it.
Nelson container simplifies your distribution process by offering:
Nelson Container has a proven track record in the container trade going back to 1962. Our work has earned us an excellent reputation in the greater Milwaukee area, in Wisconsin, and throughout the Midwest.
Any box can deliver a product
Nelson Container delivers relationships
In today's highly competitive global marketplace, every edge counts. For over 50 years, we've provided strategic packaging programs for enterprises in southeast Wisconsin. In addition to custom packaging solutions, we also provide valuable assets to help protect and enhance your brand value and customer relationships.
WE CAN SERVE AS YOUR STRATEGIC PARTNER BY:
Creating customized packaging for your unique products
Understanding your product cycle
Recognizing your market objectives
Helping to streamline warehousing and distribution process through our exclusive online inventory management system
How can we help?
What we can do for you
Engineering & Design
Our commitment to quality starts in our design and engineering facilities. Our designers can offer you a range of structural CAD design options that can easily be tested. To ensure our packaging protects your products to their fullest capacity, we have an in-house Certified International Safe Transit Association Test Lab.
See Our Design Process in Action.
Unique Packaging Solutions
All shapes, all sizes, small fragile components or large fabricated parts – our staff will develop the exact package for your product. Bulk corrugated packaging from Nelson Container is ideal for moving, storing and shipping your products. Not only will we assure product safety, we'll deliver overall packaging efficiency.
Packaging Providing Center
We conduct Vibration Table, Incline Impact, and Drop Tests on site. We can also perform Atmospheric Conditioning tests in our climate simulator chamber. Whatever your packaging challenge, we can help.
Space Constraints
We helped a major high-tech lighting manufacturer clear their aisles of packaging, reduce the warehouse space they needed, and eliminate damaged packaging. Nelson Container meets daily manufacturing fluctuations so warehousing is unnecessary.
Multiple same day deliveries
A medical equipment manufacturer client receives daily deliveries as needed. Nelson Container demonstrates consistent execution and adjusts our cell manufacturing to meet client needs.
Packaging Flow
Not only do we take pride in the quality of our packaging, but we can help make your operational flow more efficient with our knowledge of the packaging process. "Operational Excellence Through Packaging" will help you save time and money.
Demand Flexibility
In times of uncertain demand, Nelson Container has the ability to adapt to sudden changes in your packaging needs. We deliver what you need when you need it.