Custom corrugated packaging

Manufacturer & Supplier in Illinois

Nelson Container is the best choice for filling your Illinois business' wholesale corrugated cardboard packaging needs. We have a history of providing the Midwest with quality B2B (business-to-business) shipping containers and delivering on time. Illinois companies responsible for shipping clothing, TVs, contractor tools, and advertising materials can be confident their products will travel securely and unscratched thanks to the specific manufacturing of Nelson Container's packaging solutions. A number of Illinois markets and industries can benefit from the custom, corrugated boxes available at Nelson Container.
Packaging for Illinois Cities:
Count on
Shipping Solutions
Nelson Container is here to fill your packaging needs and provide shipping solutions. Your old supplier isn't making the grade? Choose Nelson Container. There isn't a single business in Illinois who wouldn't see the benefits of working with the leading supplier of shipping boxes in the Midwest. Whether you are in need of custom corrugated boxes in Chicago or your business is based in Springfield and you are looking for specifically built, long gift boxes, Nelson Container has the packaging solutions you need for successful shipments.
Custom Corrugated
Packaging in less than 24 Hours
Nelson Container is Wisconsin's premier custom corrugated packaging manufacturer. What do we mean by premier? We mean we're the fastest, most comprehensive, and least troublesome manufacturer available. Hands down.
Delivering Custom Boxes at the Speed of QRM
In less time than it takes to enjoy your weekend, Nelson Container: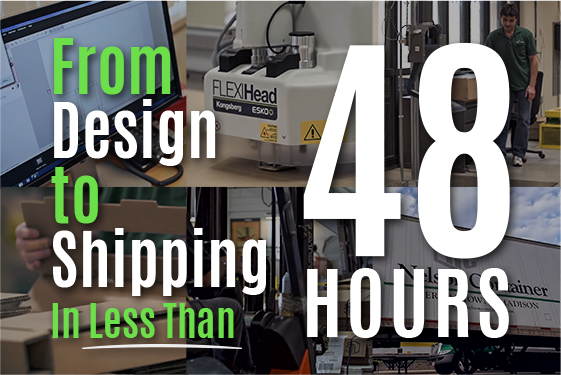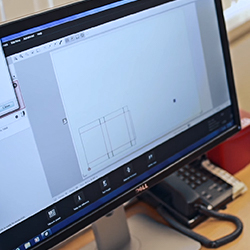 1

Boxes go
from design...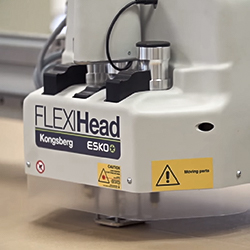 2

To Rapid
Prototyping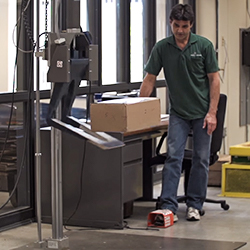 3

To I.S.T.A
Testing...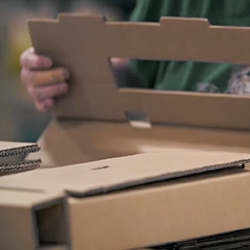 4

To cutting, folding & gluing...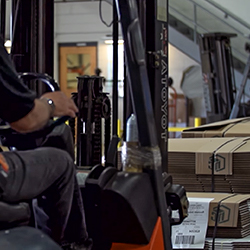 5

To
unitization...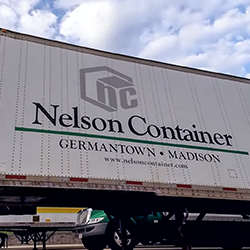 6

To shipping in
less than 48hrs!
We're able to complete this complex process because of a strategy called quick response manufacturing (QRM). This streamlines our entire process, keeping our warehouse free of clutter, our business flowing (both in and out), and the entire supply chain from coming to a complete standstill in Nelson Container's manufacturing plant.
When we found out about QRM, there was no way we weren't going to modify our facilities in order to reap the benefits of its fast and effective business model.
The Beast Builds
the Best Bulk Corrugated Boxes
Our largest box making machine, The Beast, allows us to create large, jumbo or bigger corrugated boxes faster and cheaper than anyone in Illinois. Newly designed bulk packages have a lead time of 48 hours and repeat packages are down to an astounding 24 hours. Giving you more time to focus getting your product to where it needs to go.
Each corrugated box order is made to your exact specifications. We are able to use whatever types and grades of materials you need, with either stitched or glued joints to package your products.
Some of the Markets We Serve:
Don't make the mistake of overlooking one of the most comprehensive, attentive shipping box suppliers in the United States. If you own a business in Illinois, you need access to the best, most specific customized cardboard boxes available to not only decrease the risks of accidents, but to improve the overall satisfaction your customers and partners have with your product shipments. We have custom box options for businesses in every part of Illinois.
Learn Why We're Better Custom Package Design Contact Nelson Container
Check your lead time