In-House

ISTA Testing Lab
ISTA Testing Available at Nelson Container
Series 1: Non-Simulation Integrity Performance Tests
Procedure 1A: Packaged products weighing 150 lb (68 kg) or less
Basic Requirements: fixed displacement vibration and shock testing
Procedure 1B: Packaged products weighing over 150 lb (68 kg)
Basic Requirements: fixed displacement vibration and shock testing
Procedure 1D: Extended testing for individually packaged products weighing over 150 lb (68 kg)
Basic Requirements: fixed displacement or random vibration, shock testing, and compression
Series 2: Partial Simulation Performance Tests
Procedure 2A: Packaged products weighing 150 lb (68 kg) or less
Basic Requirements: atmosphere conditioning, compression, fixed displacement or random vibration, and shock testing
Procedure 2B: Packaged products weighing over 150 lb (68 kg)
Basic Requirements: atmosphere conditioning, compression, fixed displacement or random vibration, and shock testing
Learn Why We're Better Custom Package Design Contact Nelson Container
ISTA Testing
Categories:
Distribution Hazard
Major Test Category
Associated Test Types
Handling Drop Impact
Shock
Drop
Incline Impact
Vertical Impact
Transportation Vibration
Vibration
Fixed Displacement
Stacking Load
Compression
Static
(Dead Load)
Atmospheric Conditions
Atmospheric
Temperature
Humidity
**ISTA information and PDF documents above originally from ISTA website, and republished on Nelson Container for the purpose of informing customers/potential customers as to the merits of testing
Nelson Container boasts an in-house ISTA (International Safe Transit Association) testing lab. Our testing lab gives us the edge over the competition by letting us be more efficient in package design and approval.
Advantages of In-House ISTA Testing:
Reduction of damage
Improved packaging performance
Reduction in packaging costs
Assurance in your supply chain
Every time we make a container, we can test it right here. With in-house ISTA testing, Nelson Container eliminates the costs of sending your packaging to a third-party ISTA testing facility. The chances of your product being damaged in transit are dramatically reduced by using ISTA testing prior to shipping your product.
ISTA
Testing Photos: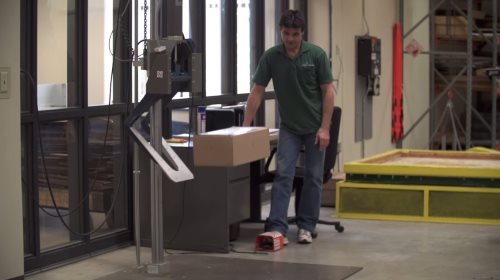 ISTA vertical impact drop testing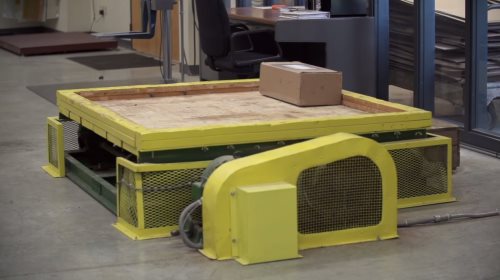 ISTA transportation vibration partial simulation performance test
You can assure your client a regularity most suppliers can't even dream of promising. With Nelson Container as your business partner, we'll make sure your products get to their destination safely and on time with bulk corrugated shipping containers.