Corrugated Box

Manufacturer for Madison, WI
Madison's Best Corrugated Package Manufacturer
Lead times across many industries are far too long. Time, labor, and space are being wasted on waiting for goods to be moved, often because of packaging and shipping inefficiencies. Madison produces a lot of high-value products requiring agile packaging solutions. Does your corrugated box manufacturer perform at your expectations, and are your expectations high enough?
Partner with Nelson Container for your packaging needs, and avoid contributing to the inefficiencies plaguing so many of the world's businesses.
Driving Directions to
Nelson Container from Madison
Travel Time: ~ 1 hour 27 minutes
Head east on I-94 toward Milwaukee
Take exit 295 in Pewaukee
Head north on Redford Blvd.
Turn right on Lisbon Rd.
Turn left on Town Line Rd.
Turn right on County Line Rd.
Turn left on Lannon Rd.
Turn left on River Ln.
Arrive at Nelson Container
(W180 N11921 River Lane, Germantown, WI 53022)
Where to Recycle
Cardboard Boxes and Corrugated Packaging in Madison, WI
Our industry is 100% sustainable, just like our business model. Both are based on efficiency and using what we have to its maximum efficacy, whether it's time or materials.
Madison MRF
2510 W Badger Rd. Madison, WI, 53713
PGI Madison
2200 Fish Hatchery Rd. Madison, WI, 53713
WM of WI – Madison
2418 W Badger Rd. Madison, WI, 53713
Benefits of Working with
Nelson Container: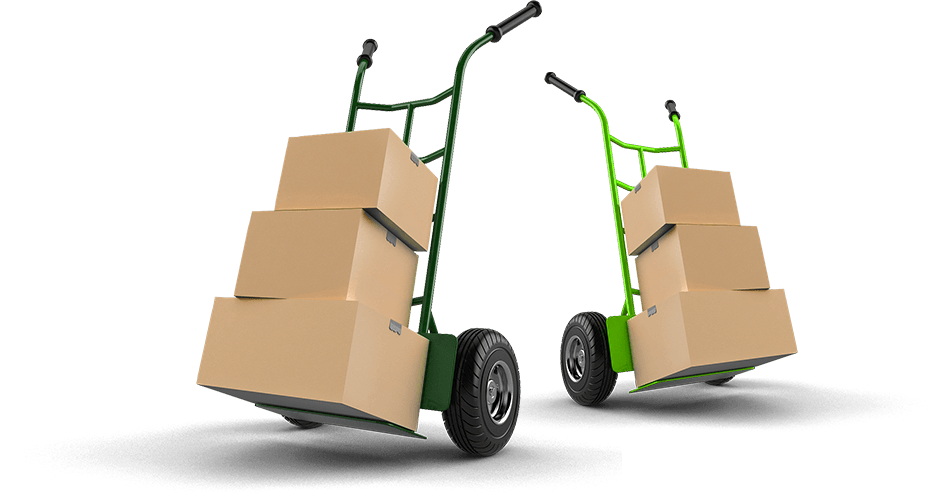 Custom Corrugated Box Designs
Your product is as important to us as it is to you. Our packaging engineers have all gone through extensive schooling to learn how best to protect your items during transit, both from elements outside the package and from tumbling inside the package using protective foam inners.
Nelson Container offers solutions for whatever you need to ship, from tiny boxes for delicate medical parts to jumbo boxes for heavy industrial equipment. Our single wall corrugated packaging works well for many lighter weight items. Our double wall corrugated packaging adds an extra layer of strength and cushioning. For maximum shock absorption and rigidity, there's our triple wall corrugated packaging.
Risk is reduced to a minimum with Nelson Container's shipping solutions and QRM (quick response manufacturing) business model. Each portion of our company interacts with the others in a well-oiled way, cooperating to get things done efficiently and reduce costs for consumers.
When you succeed, we succeed.
Learn Why We're Better Custom Package Design Contact Nelson Container
The Beast Builds the Best Corrugated Boxes
Nelson Container's largest box making machine, a jumbo folder/gluer, allows us to create large, jumbo or bigger corrugated boxes faster and cheaper than anyone else in Madison.
More than just a big cube of paper, we can add anything from dividers to anti-static materials, creating the perfect solution to protect your goods. With 9 different flute profiles coming in either single, double or even triple walled configurations, we can create the perfect corrugated box to meet your needs.
Protective Inner Foam Packages
Simply designing a great container isn't enough. Our containers are designed to ensure protection from the hazards of transit and meet the specifications of your unique product. We design the durable outer shell and the protective inner foam to keep your product secure and in place.
Not every object is a rectangle, so a rectangular container doesn't work every time. Not every object is balanced enough to stay upward during a cross-country trip. When your product has awkward dimensions, a hard-to-identify center of gravity, sharp corners, or other complicating aspects, you need Nelson Container.
Local Box Manufacturer Reduces Lead Times
Lead times cost your company money. Let Nelson Container help you reduce the amount of time you spend waiting for packaging so you can ship your product out of the warehouse. While you wait, overhead costs are piling up, which means your business is losing value.
We have taken measures to make sure all our departments are communicating effectively. Communication allows us to know where each department is in the manufacturing process, and how we can best arrange tasks to improve turnaround time for your orders. But communication doesn't end with our company. It requires your company to communicate with us effectively as well.
Nelson Container has adopted a program of vendor managed inventory (VMI) for communication between companies. Knowing what you have in your inventory and where a product is at in production helps immensely in the process of getting your packaging to you when you need it. No sooner. No later. This prevents backups of materials and keeps paths clear in your warehouse/on your production floor.
Turnaround Time Less than 24-Hours
Order today, receive tomorrow. We may even get your packaging to you the same day you place the order. It makes you wonder how we do it, doesn't it?
We employ a business model based on QRM's best practices. This means we keep materials flowing through the manufacturing process in a fluid way, with almost no time wasted holding materials in our warehouses.
We make your packages and ship them to you fast. It's as simple as that.
In-House ISTA Testing
We have in-house ISTA testing. That's how. And it saves time and money.
No waiting for a third-party testing facility to confirm receipt of goods
No waiting to hear back from them
No waiting to redesign the packaging, sending it back to them, and get feedback
Pre-Assembled Packaging
Nelson Container also provides the option of having pre-assembled packaging delivered to your production floor. Get that product out of your warehouse! Don't make your team, who most likely don't have the same level of experience with packaging, put the packages together. We'll do it for you. Then, just load your product into the package, load it into a truck, and send it off to the next business in the supply chain.
Wood, Plastic, and Paper Materials
Corrugated board isn't our only package medium. We also have wood, paper, and plastic options to protect your product. Imagine having your team assemble as many wooden crates as you need to ship. Hammers. Nails. Instruction booklets. All of it laying around your factory. More likely than not, you don't want your team doing what could or should be done elsewhere.
Let us do the assembly work, and you continue your legacy of greatness in your sector of the business world.
Difference Between Corrugated Packaging and Cardboard Boxes
"Cardboard" is used to refer to any kind of flat paper packaging. Most of the time people say cardboard when they mean corrugated. Corrugated can be identified by the unique "fluting" between flat layers which gives the packaging slightly more volume while offering much more support. You're probably looking for corrugated, not cardboard.
Check your lead time