Fox Valley Corrugated Box Supply
Fox Valley Area B2B Shipping
We exist to help your business safely and reliably transport goods along the supply chain.
Nelson Container's package design and manufacturing facility is only 70 minutes from Neenah/Menasha and 90 minutes from Kaukauna. Our sub-24 hour lead times place us ahead of any Appleton area package manufacturer.
Driving Directions from
Appleton to Nelson Container:
Head south on I-41 toward Milwaukee / Chicago
Take exit 57 from I-41
Take Holy Hill Rd. east to Maple Rd.
Head south on Maple Rd. to Freistadt Rd.
Head east on Freistadt Rd. to N River Ln.
Turn right on N River Ln.
Arrive at Nelson Container
(W180 N11921 River Lane, Germantown, WI 53022)
Switch to
Nelson Container for: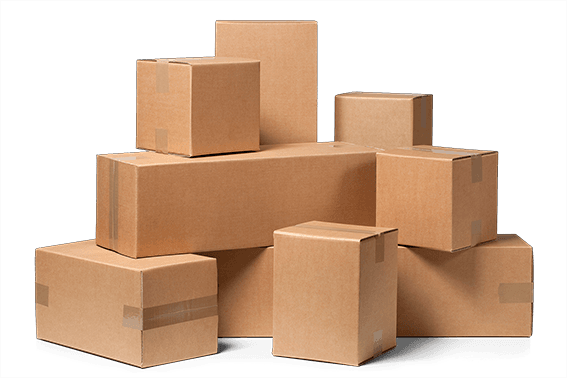 Any Wisconsin business producing for dynamic demand on a short notice needs Nelson Container. When you successfully complete production on a big order, the last thing you need is a failed delivery because you couldn't get your boxes on time.
Custom Designed
Packaging Today
We don't only make boxes; we protect your investments. It's our job to make sure your goods are transported from business-to-business without any damage or delay. We take that job seriously, and ship out orders from our facilities at least once every day, shipping quality single-wall, double-wall, and triple-wall packaging to our business partners within 24 hours of order placement.
Your product gets where it's going without being harmed by the elements. Ask yourself these questions:
Will your product be traveling by boat? By train? By 18-wheeled truck? Will it be exposed to the crushing weight of other products in the same transport vehicle? Frozen? Passing through the most humid conditions? Moved from one vehicle to another in the middle of a rainstorm?
Water-Resistant Films
Rigid, Layered Walls
Moisture-Resistant Glues
Nelson Container chooses the package materials with your transportation method and route in mind.
Protective Inner Foam Packaging
Take a carton of eggs, and drop it on the floor. The carton is perfectly undamaged, right? But how do the eggs look?
Simply designing a container isn't enough. Our containers protect your product from the elements encountered during transit AND from the product's own specifications. We design the protective shell as well as any protective inner foam or inner corrugated board designs needed to keep your product stationary and safe.
Not every object fits perfectly in a rectangular container. Not every object has rectangular dimensions. Not every object sits still and unaffected during a cross-country trip in a train car. When your product has awkward dimensions, a hard-to-identify center of gravity, sharp corners, or other complicating aspects, you need Nelson Container.
In-House ISTA Testing Facility
Nelson Container has the advantage of utilizing an in-house ISTA testing facility where we test your products' packaging for weaknesses in the design. If any packaging fails any test, it's back to the drawing board.
Other companies need a third-party ISTA tester, which requires sending the product and packaging somewhere off-site, waiting for them to have time to test it, and waiting for them to return their findings. Then, if the design fails, the process starts all over again. Design. Wait. Get feedback. Repeat. This is a time-consuming process when a company doesn't have the ability to perform ISTA tests in-house.
ISTA Tests Offered:
| | | | | |
| --- | --- | --- | --- | --- |
| Series 1 | 1A | 1B | 1D | |
| Series 2 | 2A | 2B | 2C | 2D |
| Series 3 | 3A-flat | | | |
Shortened
Lead Times with QRM
The longer you wait for your supplies, the more money you're pouring into empty overhead costs, and the less you see a return on your investment. Nelson Container helps increase your company's return on its investments by nearly eliminating lead times by using a system called quick response manufacturing (QRM). Quick response manufacturing is a system—developed at the University of Wisconsin-Madison—we've implemented throughout our whole company to ensure a smooth flow of the supply chain. It borrows elements from lean manufacturing and JIT practices to supplement its main idea: reduce white space.
Learn Why We're Better Custom Package Design Contact Nelson Container
As soon as you start your production of the item, place your order for its packaging. We'll have it made and delivered to your production floor by the time you finish running the job—often before you finish. You don't have to fill your warehouse with a product just because you're waiting on its packaging. Just call us, Nelson Container, and we'll fill your packaging orders on time, every time.
The Beast Builds the Best Corrugated Boxes
Our largest box making machine, a jumbo folder/gluer, allows us to create large, jumbo and oversized corrugated boxes faster and cheaper than anyone else in and around Fox Valley. Lead time for new package designs is 48 hours, while repeat packages are down to an astounding 24 hours.
Keep in mind, each corrugated box order is custom-made to your exact specifications. Our engineers will specify the grade of corrugation, the use of stitched or glued joints, and any protective inner packaging materials you need to keep your shipments safe. We want your products to arrive intact as much as you do.
Difference Between Corrugated Packaging and Cardboard Boxes
"Cardboard" is used to refer to any kind of flat paper packaging. Most of the time people say cardboard when they mean corrugated. Corrugated can be identified by the unique "fluting" between flat layers which gives the packaging slightly more volume while offering much more support. You're probably looking for corrugated, not cardboard.
Check your lead time