Custom Corrugated

Packaging for Central Wisconsin
Central Wisconsin Custom Corrugated Packaging & Shipping Solutions
What can Nelson Container do for your dynamic product demands? We can streamline your packaging process, opening your business to new opportunities for growth and expansion.
Milwaukee's central location in the US makes it a great place to manufacture dynamic products and ship them nationwide or worldwide. This is why Nelson Container established itself just outside of Milwaukee, in Germantown, only a few hours away from wherever you are in central Wisconsin.
Responding to demand volatility and shortening response times are how local businesses can skip the race to the bottom. Nelson Container is here to make sure your packaging moves as quickly as you do.
Shipping Box Options
Whether you know the box dimensions you need and are looking for a manufacturer or just have the product and are looking for the best shipping solution, we are here to help. We are able to make any box to your custom dimensions to keep your products safe during shipping from your business to the destination.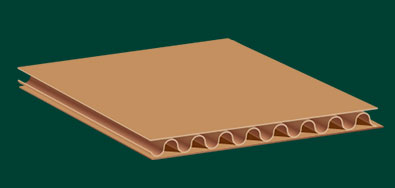 Single Wall Boxes
Max suggested load
120 lbs.
Edge Crush Test
26-55
Mullen
150# - 350#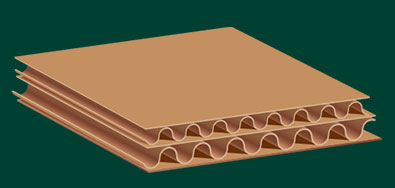 Double Wall Boxes
Max suggested load
180 lbs.
Edge Crush Test
48-82
Mullen
275# - 600#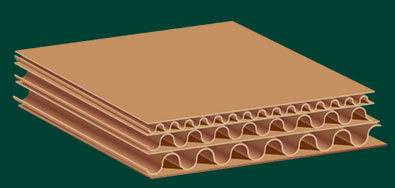 Triple Wall Boxes
Max suggested load
300 lbs.
Edge Crush Test
67-120
Mullen
700# - 1300#
Shorter Lead Times than Your Current Supplier
Nelson Container reduces lead times. With such short lead times, we practically eliminate the uncertainty. As soon as you order corrugated packaging from us, we start deciding which machines we will use, when we will ship out the products, etc. Thanks to our Jumbo Box Making Machine, you can stick to your strict business-to-business deadlines, no matter the size, keeping all other partners you have happy.

- Mosinee -
New: 50.3 hours
Repeat: 26.3 hours

- Wausau -
New: 50.6 hours
Repeat: 26.6 hours

- Steven's Point -
New: 50.1 hours
Repeat: 26.1 hours

- Marshfield -
New: 50.5 hours
Repeat: 26.5 hours

- Wisconsin Rapids -
New: 50.3 hours
Repeat: 26.3 hours

- Plover -
New: 50.0 hours
Repeat: 26.0 hours
Triple Wall Shipping Containers
Heavy-duty boxes offer cushioning and shock-absorbing properties while weighing only slightly more than lesser quality packaging. Triple wall shipping containers from Nelson Container can be customized with various flute profiles, styles and printing to produce the ideal shipping solution for your business. When you need corrugated packaging for fragile, high-value products on short notice, Nelson Container is the best choice. Triple wall boxes are ideal for shipping bulky, fragile items that would easily become damaged during the shipping process. Heavy-duty packaging is also a great choice when packing your belongings for a move. The added strength and crush resistance ensure your personal belongings arrive to your new home undamaged.
Large, Jumbo and Oversized Boxes
If you need boxes for large and oversized shipments, you've come to the right place. With the addition of a Jumbo Flexo Folder Gluer (aka "The Beast"), we can shape, cut, glue and stitch jumbo and oversized boxes for all kinds of large shipments. We're known for our short lead and setup times, and it's no different with oversized boxes. Our average lead time for new package design is 48 hours, and just 24 hours for repeat design.
Packaging Solutions for Any Business
Nelson Container offers custom-designed corrugated packaging designs to suit your product and your business. Our bulk corrugated containers and protective inner packaging have been used in various industries across Southeast Wisconsin including manufacturing, medical, food, plastics, electronics and more. The durability and value of our single, double, and triple wall 52 ECT shipping boxes are an ideal solution for logistics companies. If you need wholesale corrugated packaging or shipping boxes at affordable prices, we have exactly what you need.
Inner Foam Packaging Protects Your Products
At Nelson Container we offer a number of protective foam packaging options to keep your products safe. The type of foam used in your packaging depends on what you are looking to ship. Convoluted (egg crate) is great for keeping fragile products safe during transit due to its shock absorption properties. Another common type of foam inserts is anti static foam, primarily in shipping sensitive electronic products to provide added protection while mitigating the risk of static electricity causing damage to the electrical components.
Difference Between Corrugated Packaging and Cardboard Boxes
"Cardboard" is used to refer to any kind of flat paper packaging. Most of the time people say cardboard when they mean corrugated. Corrugated can be identified by the unique "fluting" between flat layers which gives the packaging slightly more volume while offering much more support. You're probably looking for corrugated, not cardboard.
Check your lead time