Sheboygan Corrugated Packaging Supplier
Corrugated Packages for Sheboygan Businesses in a Hurry
Corrugated package design and manufacturing from Nelson Container reduces lead time, eliminates uncertainty, and lets you operate under tight business-to-business deadlines. Our corrugated boxes get to you fast.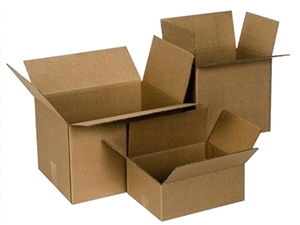 Nelson Container is the ideal partner for businesses with short deadlines and irregular production cycles. Businesses come to us when they need to supply fragile, high-value, low volume, or constantly changing products on short notice.
Whether you're shipping corrugated boxes from Sheboygan to Kohler, or halfway around the world, call Nelson Container.
The Beast Builds the Best Corrugated Boxes
Nelson Container's largest box making machine, The Beast, allows us to create large, jumbo or bigger corrugated boxes faster and cheaper than anyone else in Sheboygan.
More than just a big cube of paper, we can add anything from dividers to anti-static materials, creating the perfect solution to protect your goods. With 9 different flute profiles coming in either single, double or even triple walled configurations, we can create the perfect corrugated box to meet your needs.
Corrugated Box Lead Times of 24 Hours or Less to Sheboygan
Hours and minutes are critical when you need packaging to fill orders on short notice. Nelson Container boasts lead times of 24 hours or less. All you need to do is factor in the short Germantown to Sheboygan transit time into the delivery cycle.
Sheboygan is about an hour away from Nelson Container's corrugated package manufacturing facility in Germantown. Your corrugated packaging shipments will have a transit time of 55 to 65 minutes depending on your location within Sheboygan.
Quick Response Manufacturing for Corrugated Packaging
Nelson Container employs quick response manufacturing (QRM) companywide to make lead times short and consistent.
You call and place an order, we fill the order immediately, and we ship the boxes to you, all within 24 hours. You meet your deadline, and you retain your client.
Where to Recycle Cardboard and Corrugated Packaging in Sheboygan
Nelson Container is a green manufacturer of corrugated (not cardboard) boxes. Our corrugated board is 100% recyclable and comes from recycled materials. Here are some commercial recyclers in Sheboygan and nearby communities like Wilson, Plymouth, Howards Grove, Greenbush, Oostburg and Lima:
Difference Between Corrugated Packaging and Cardboard Boxes
"Cardboard" is used to refer to any kind of flat paper packaging. Most of the time people say cardboard when they mean corrugated. Corrugated can be identified by the unique "fluting" between flat layers which gives the packaging slightly more volume while offering much more support. You're probably looking for corrugated, not cardboard.